I finally got around to fitting my recalibrated speedo last week and all seems fine.
However, after fitting, I found that the fuel and temperature gauges weren't registering at all. :evil:
So, it's either something I've disturbed in the instrument panel or, coincidentally, something like the voltage regulator has packed up.
I've swopped the gauge for a spare I've got but still no joy. The spare was untested, and I can't vouch for whether its OK.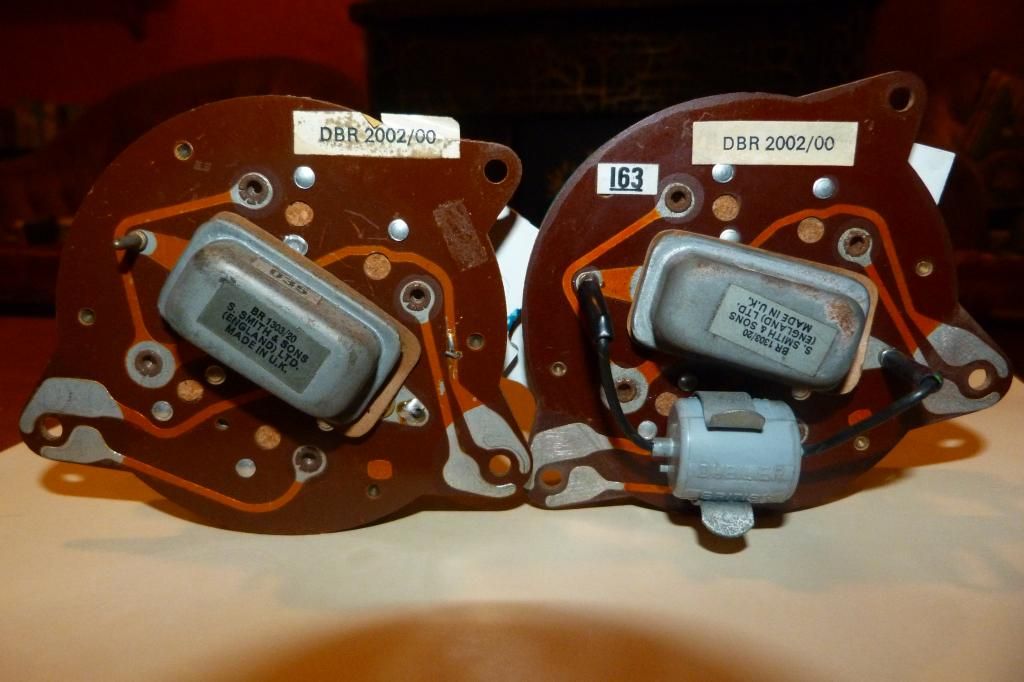 The spare gauge is on the right and has a capacitor fitted which, interestingly, my existing gauge doesn't have. The existing gauge has been taken out in the past by a previous owner as there were traces of Blu-Tak in the mounting screw slots.
The car has been off the road since last October, but the existing gauges were working fine when last used.
I'm assuming I should be able to check on the panel printed circuit board for 12V with ignition on? And where should I be checking on the gauge PCB for continuity, etc?
Any ideas all?