Given that my memory is sometimes unreliable these days, I thought it prudent to sketch up the connections
: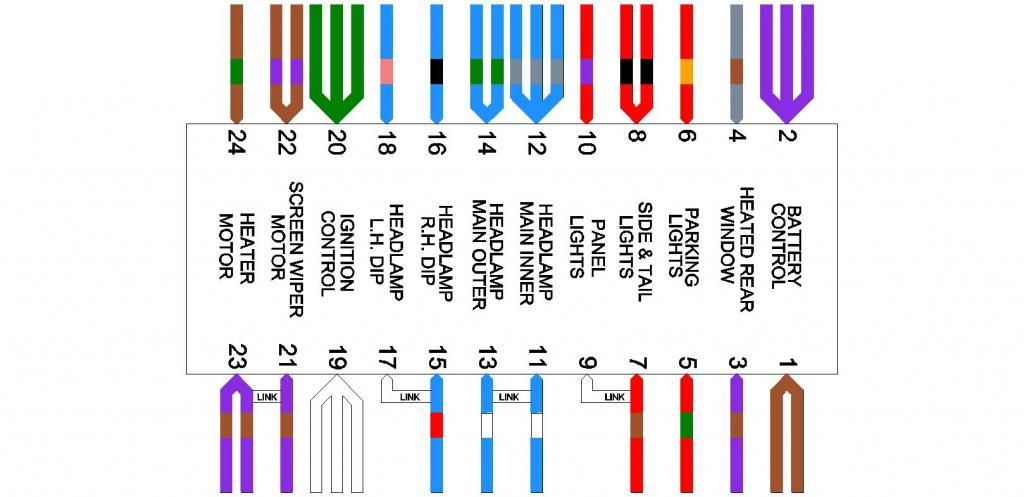 And this is what it looks like now I've extracted and tagged all the connectors: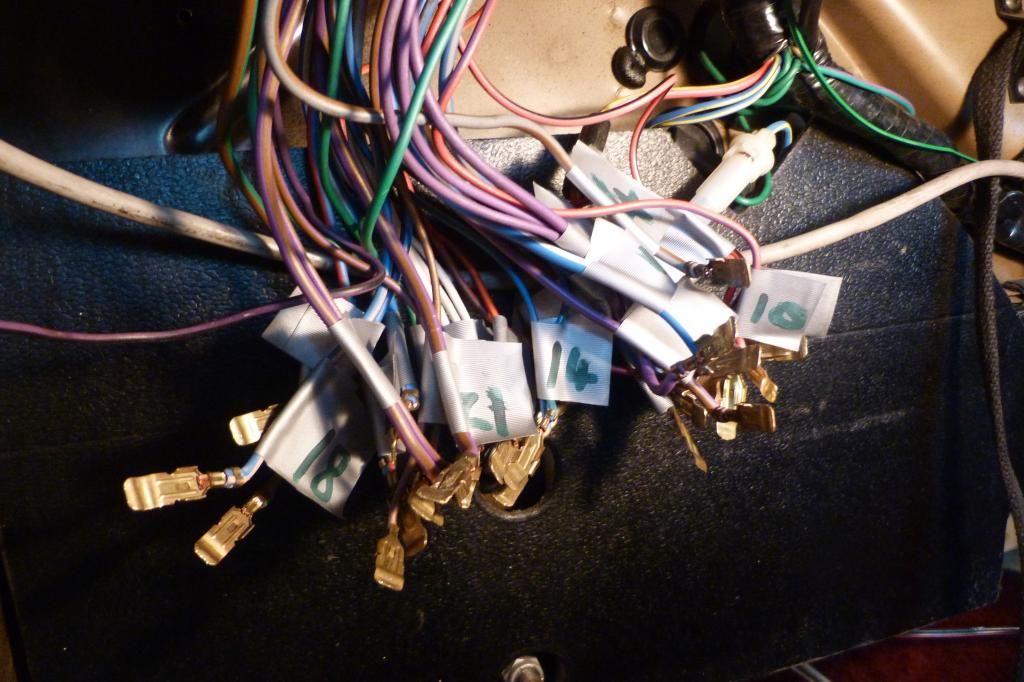 Got the fusebox and bits on order from VWP. I've gone for a 12-way side-entry box (which should
just
fit in, rather than 2 x 6-way as horizontal space is limited. I'll have to space it away from the bulkhead to allow the power feeds to pass under and connect onto the odd-numbered lower terminals. The P6 fusebox, whilst unreliable, is quite a compact unit in LxWxH, the 4 links being internal via brass strips.
You can see from the first pic how many of the connections are doubled- or even tripled-up. Only 8 of the 24 terminals on the new fusebox will have a single female spade onto them, the rest will also have at least 1 piggyback...a total of 43 connections as I'll have to make up separate link leads as well.
Wish me luck!