I thought I may as well post a few photos of my Rover 75 2.0 Club SE manual, which I first purchased in 2011, as a modern daily, for the winter, to allow me to get some jobs done on the P6. At that time, it had done around 75,000 miles, and had one owner from new, with full history, all three cambelts changed, and was a well-priced car, compared to most. It has now done roughly 110,000 miles, and has had an LPG conversion since. Other than servicing, the car has really only ever required consumable components, such as front and rear discs, some new droplinks, a pair of new rear springs, and a back box for the exhaust, as well as a six tyres.
The colour is Royal Blue, and it has 'Union' alloy wheels fitted. The interior is Ash Grey velour. With the exception of a CD autochanger, it has no factory extras. I've since added genuine Rover carpet mats, and that's been the full extent of the modifications. Despite the fact that the car's first owner didn't collect it until January 2003, it was built in April 2001, at Longbridge. As a result, it has almost none of the cost-cutting of later cars. It has still got a real wood top section of the dashboard, plusher carpets, more soundproofing, and fewer exposed screws than many later ones. Being a 2.0 manual, it's not the most popular variant, but I find it very pleasant to drive, and it's utterly fantastic on long runs, particularly with the LPG conversion. I've owned one other 75, and a ZT alongside it, and I cannot recommend them highly enough to anyone after a comfortable, refined, and very attractive car, for a ridiculously low price.
So, from the start.
Here's the car on the day I decided to buy it, at the Vauxhall dealer, in Carlisle.
A couple of days after I got the car home, having spent a good few hours getting it cleaned up to a standard that I was happy with.
A rare chance to see it out with the 2000.
The first winter of ownership, as the snow was clearing.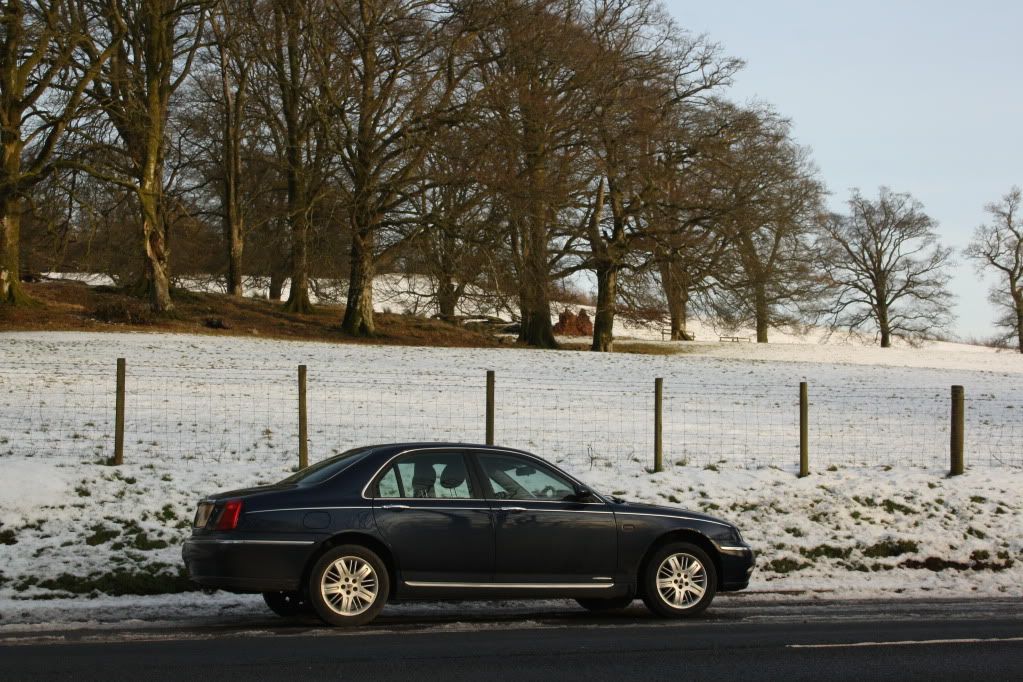 Post-LPG conversion, out and about.
At the shore.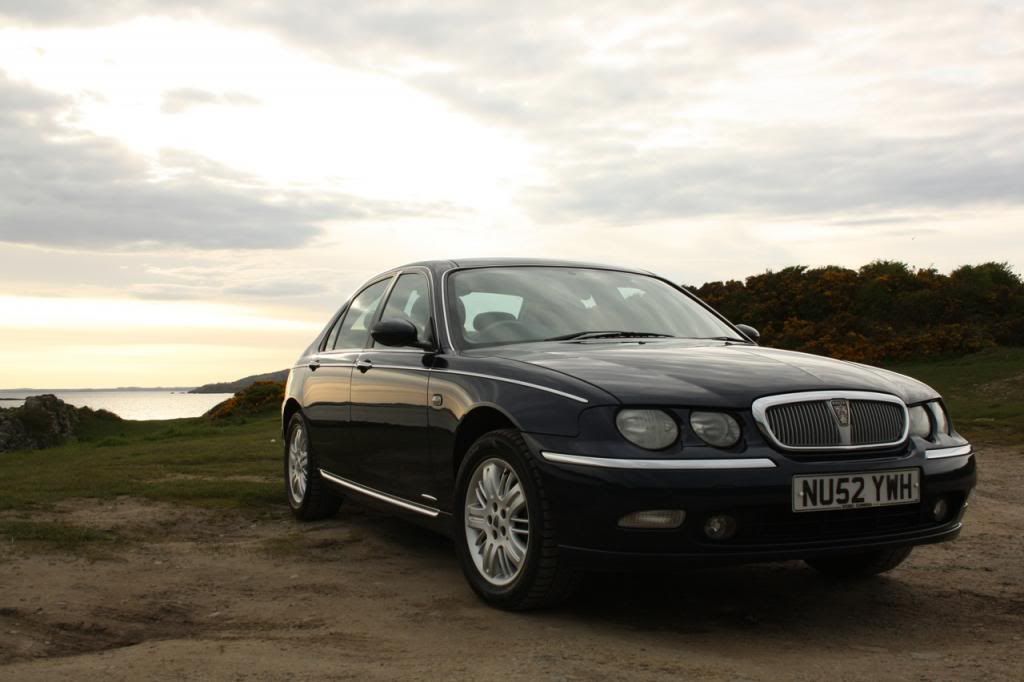 At the Scottish All Rover Rally 2013, because the P6 was off the road that week.
Post-wash, on a sunny summer's day.
On the St Mary's Loch road, during the summer.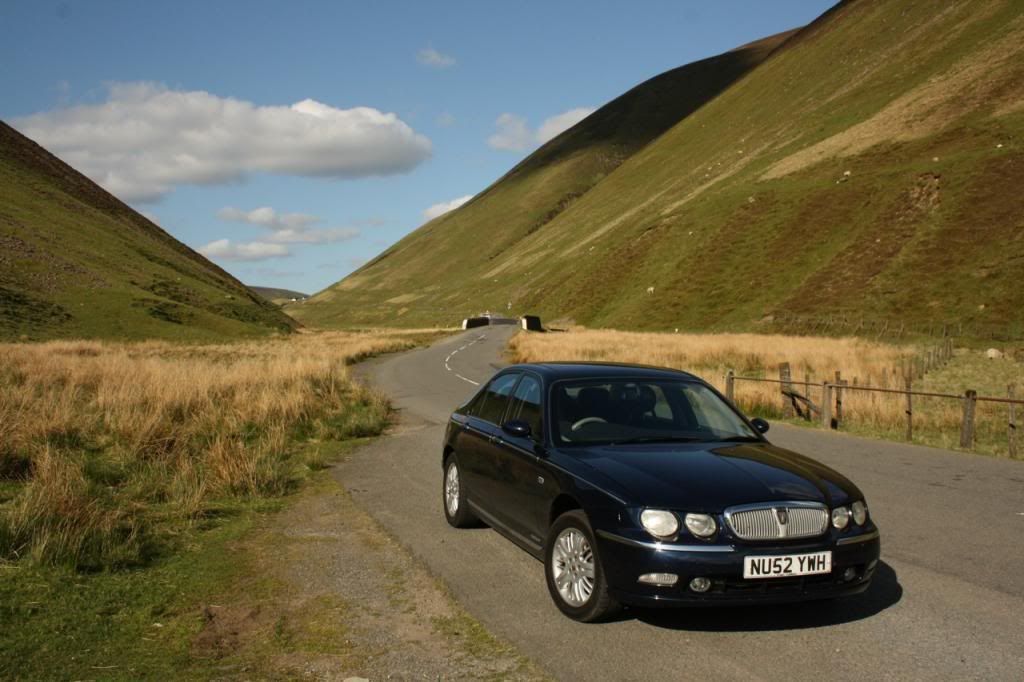 Enjoying the winter evening light.
I'll add some interior photos once I'm home from uni, along with some underbonnet shots. I often think about selling it, in favour of something a bit sportier, again, but, it's pretty well worthless now, and it's been such a decent car that I reckon I'd really miss it. Quietly competent is probably the best way to describe it. I do also rather like the V6 with its smooth drive, and fantastic sound.