Hello
First up, this project is unlikely to take off instantly. So I made this thread as a space where I can throw all my thoughts and bits and pieces about supercharging in. Any comments at all are welcome.
The long term plan is to supercharge the P6, the challenge being to keep it all under the standard body (particularly bonnet). Oh, and with a tight budget. If you've seen the K-midget build on my site, then you'll know my dad and I are not scared of a bit of fabrication, only really drawing the line at milling and possibly ally welding (though we've not tried properly!) Therefore anything should be possible.
I'm looking to replicate something along the lines of this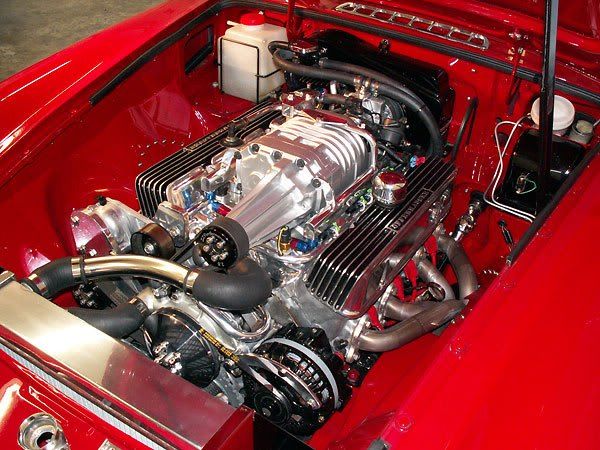 in an MGB (spotted by TokyoP6B as well!) but with a charge cooler and the charger the other way up, like it is in a supercharged jag.
I spent a while researching FI when I looked at supercharging the A series, and hopefully some of it will help here. As always, any comments, discussion, advice, etc is welcome!
Cheers!
Rob