After much searching ebay, car and classic etc i finally have my very own P6- a 3500s in Monza red with a black interior.
The car was being sold by a brother and sister - it was thier fathers pride and joy, and after he passed away it sat in its garage for around 10 years. The last time it was MOT'd was back in 2002.
The base unit seemed to be in good condition, and the interior looked good too. I was unable to see it running as after sitting dry for such a long time the carbs leaked massively but the engine was not a concern as we have had rv8's for a few years now, and I've rebuilt one in the past.
A deal was struck and I agreed to collect the following saturday.
Last Thursday Dad and I went round to see if we could get the old girl started- after swapping the carbs for a spare set we had and changing the points it fired up- excellent!
Plan had been to then drive the vehicle onto the car trailer Saturday morning, however this was not to be as the clutch pedal is currently seized solid. :shock: Failed/Corroded cylinder/s perhaps?
Anyway, here are some pictures, getting it started...
Dad tinkering: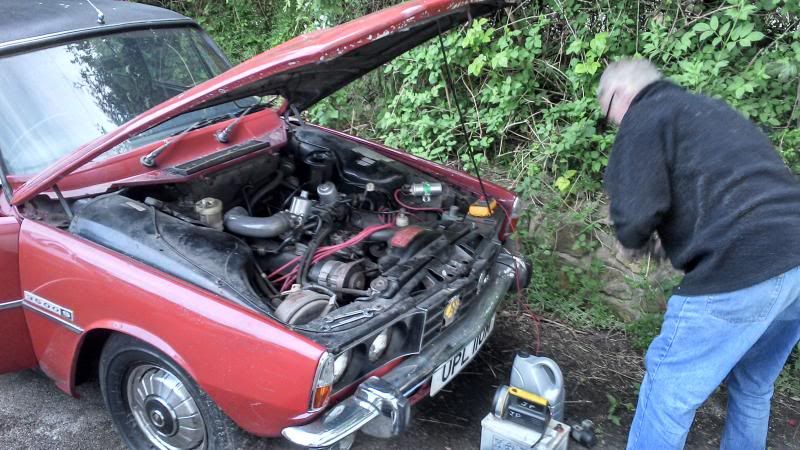 90 provides a power boost:
Engine bay shot - nice leads: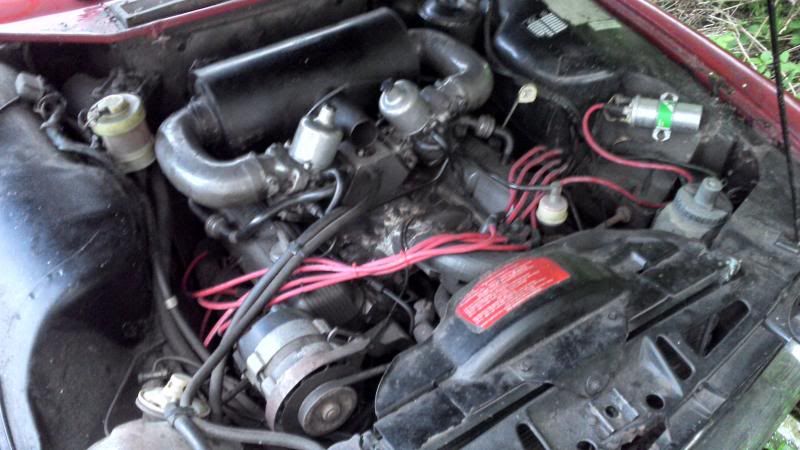 General interior shot: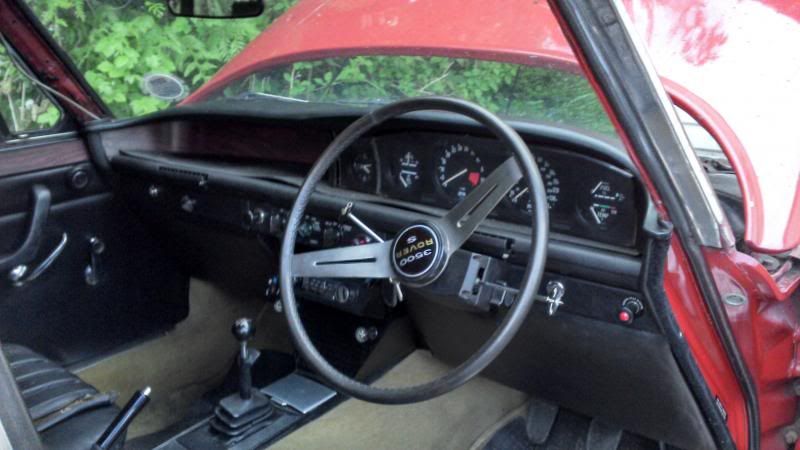 How we left it on Thursday: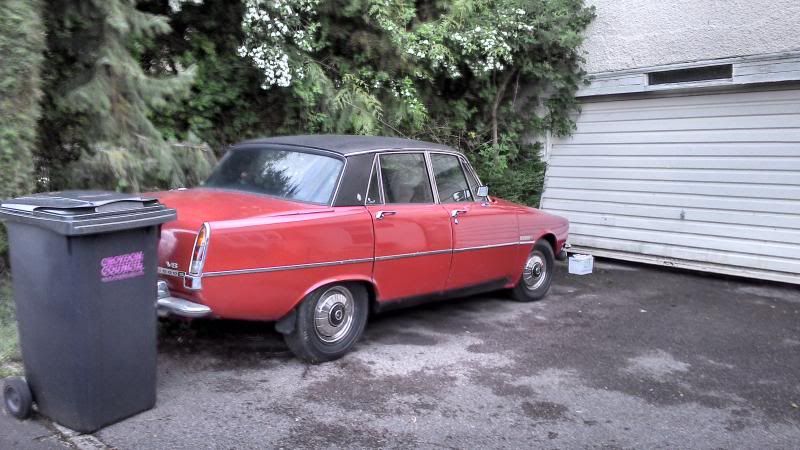 So after the slowest day ever on Friday waiting for Saturday to come, the day finally arrived. Dad and I went to collect the car trailer from the South London Trailer Centre in Mitcham- however it wasnt ready as the previous hirer had not returned it yet! The guys at SLTC were excellent and gave us the trailer free for the entire weekend due to the inconvenience, and also made up a number plate for the trailer to suit the 110 free of charge, result!
More pics: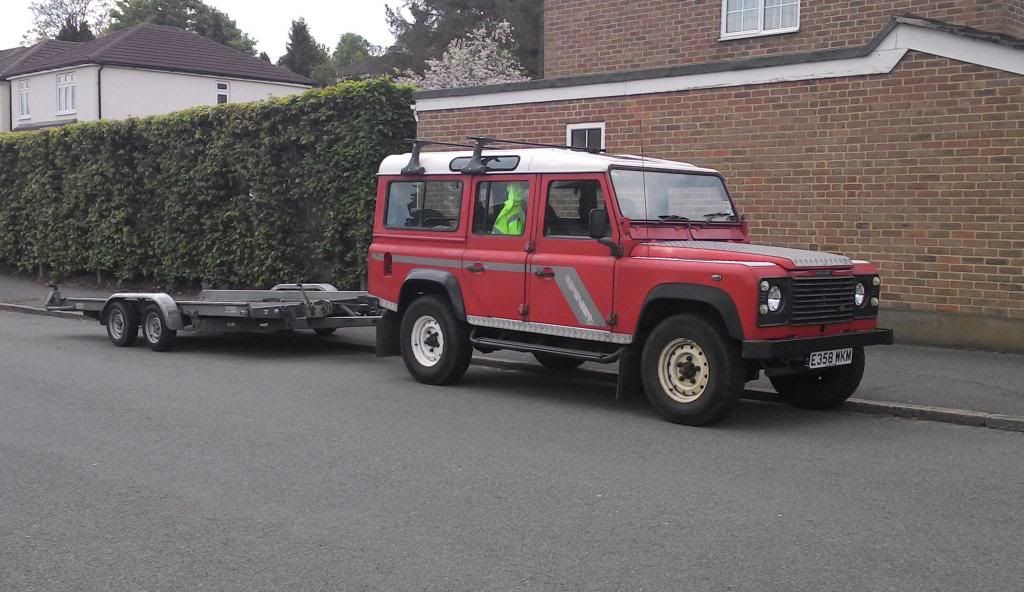 Towed out onto the road with the 110 and ready to roll onto trailer: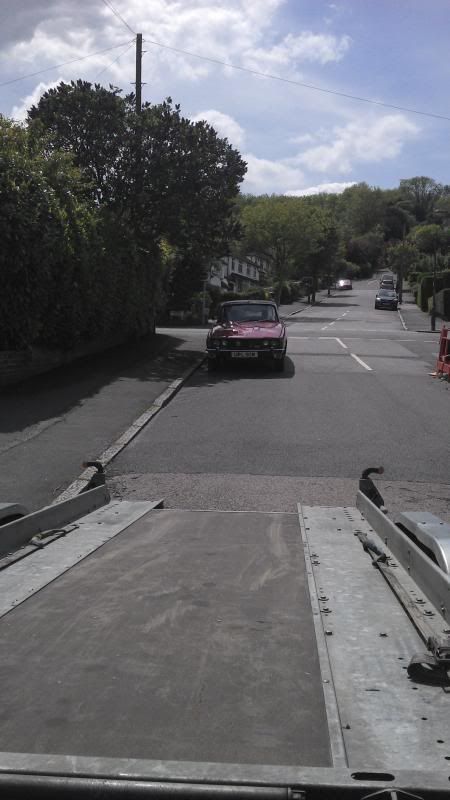 Dad sorts out the straps while Mum looks on and I get ready to release the handbrake :shock: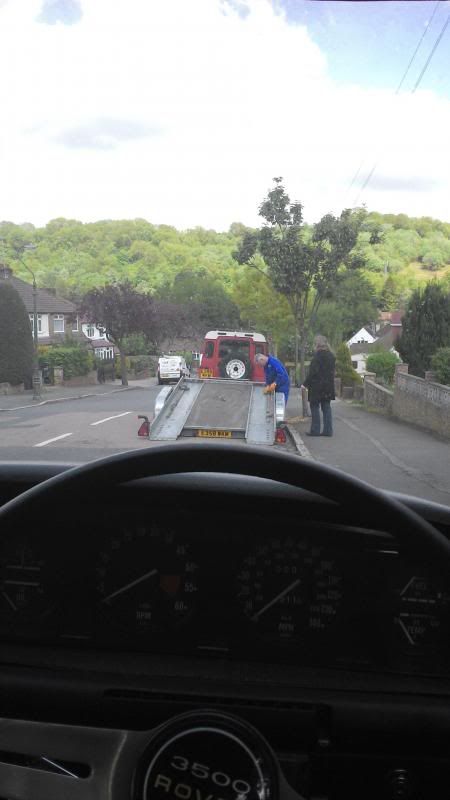 Half on, had to be winched on the rest of the way:
Tada!: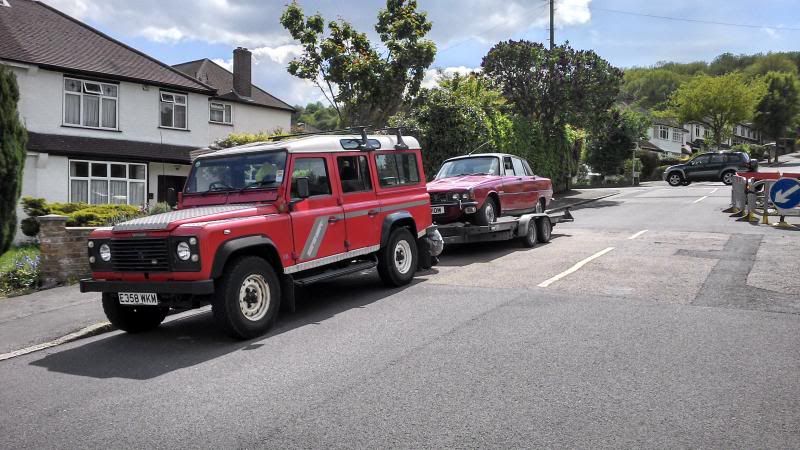 Quick peek underneath: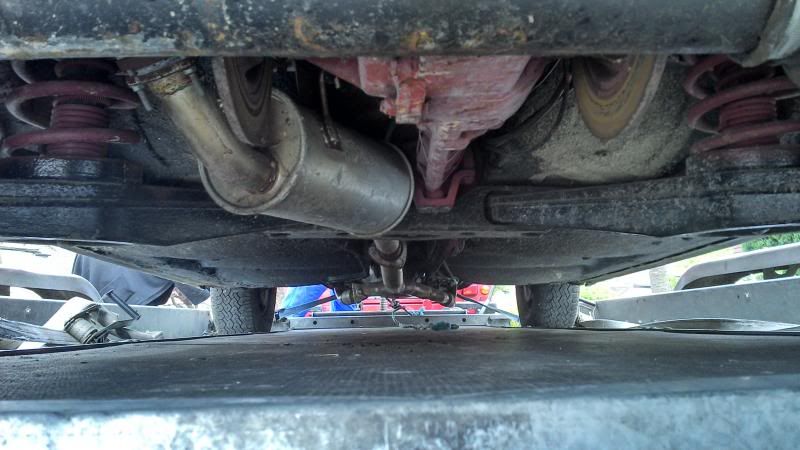 The drive home around the M25 was uneventful, and with the help of my parents neighbours we got onto their drive- I hoovered it and gave it a thorough wash down: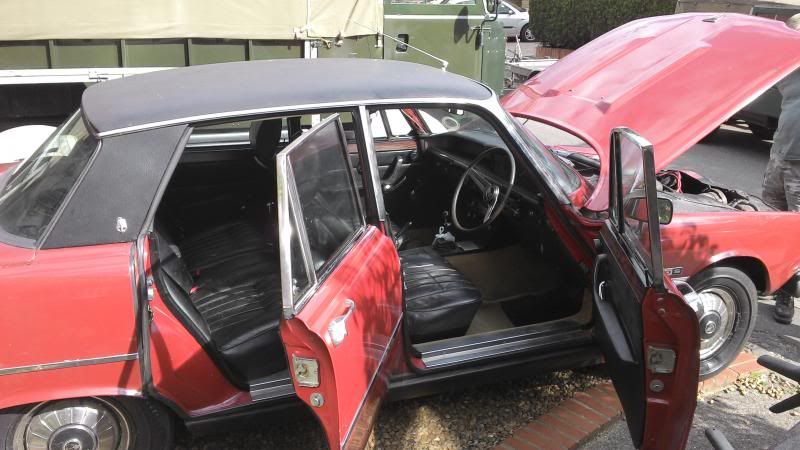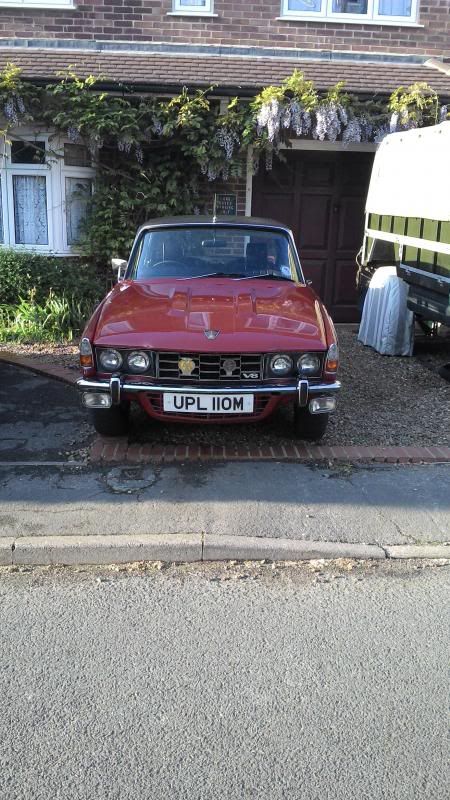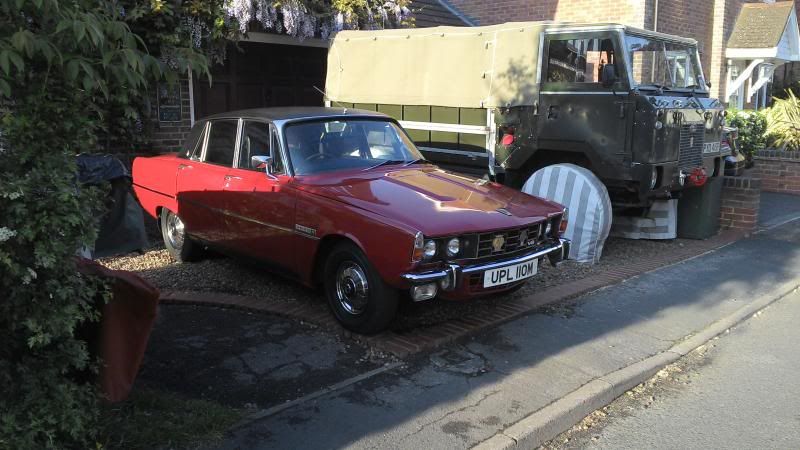 Paintwork looks good in the pics, but from being under a cover for so long it has blistered on the boot lid quite badly, and so looks pock-marked.
So things that need doing are:
Fix clutch
New radiator
Possibly a new heater matrix or pipework - when you run the engine the passenger footwell fills with coolant, or that seems to be what is happening.
Fluid changes
General check over of everything, especially brakes.
Swap heads for later ones, I have spare 14 bolt heads from a range rover, and some 10 bolters from a Disco. Not sure what to do- am leaning toward 14 bolts with composite gaskets to drop compression slightly.
New wheels and tyres - some vitesse ones would be good, need to keep my eyes peeled.
I will be busy over the next few weeks!